Now Offering Free Delivery to Select Locations:
As proud members of the Pal-Mac community, we are carefully evaluating our role in the current health crisis.  We have had a lot of people – especially parents! – reaching out inquiring about our availability to supply books, particularly now with the libraries closing.  As of today, we are going to offer free same day delivery* to anyone located in the Pal-Mac school district.  If you live in a surrounding town (such as Marion or Walworth) we will deliver within 3 days.**
This applies to our entire inventory of new and used books.  If we don't have a book in stock, we will happily order a copy (at the usual discount) and deliver the day we get it.
Books are invaluable at all times, but especially in darkness, books can bring much needed light. ***
*$15 minimum purchase within Pal-Mac school district
**$25 minimum purchase to surrounding towns.
***Orders must be placed and paid for by 5pm for same day delivery.
Orders may be placed over the phone (315-502-0181), by text (585-259-0502) through e-mail (books@thedogearedbook.com, or via messaging on Instagram or Facebook.
No other offers or coupons may be applied.
---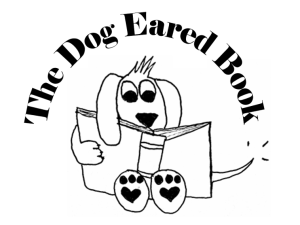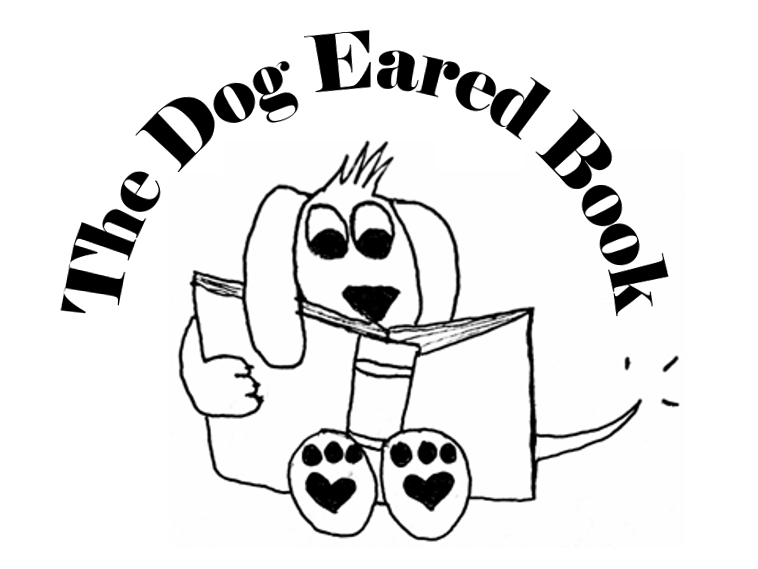 (315) 502-0181
450 E. Main St.
Palmyra, NY 14522
HOURS
Tues-Sat
OPEN 10 AM to 6 PM
Sun-Mon
CLOSED
Welcome to The Dog Eared Book!!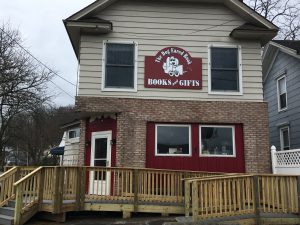 We are an independent bookstore with new, used, and rare books. We also have a great selection of literary gifts for all ages.
We have a curated selection of new books and a great selection of ½ price new books.  What does a curated selection mean? It means we have a small store, so we only have room to stock the best of the best!
In addition to new books, we have over 8,000 used books in stock. We only carry used books in great condition and we have recent, popular titles for all ages and in all genres.   Our welcoming store is set-up for effortless browsing. Our books are arranged by category and alphabetically by author – so it's easy to find exactly what you are looking for!
Love old, collectible or rare books? We have a section of those too! We focus on antiquarian history, classics, classic children's, and leather-bound.
Need help deciding what to choose? We have a staff picks area with favorite books and we love to talk about books! Tell us what you like to read and we will happily help choose your next book – whether for an adult or a child.
---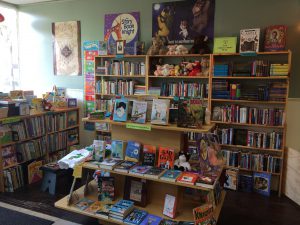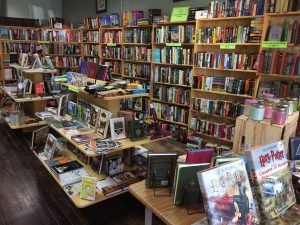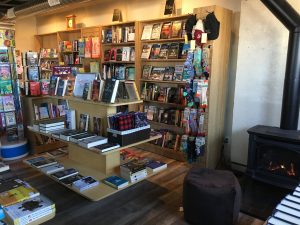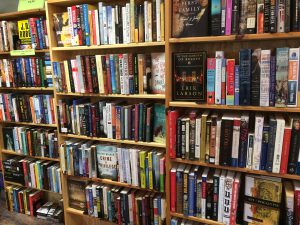 ---
We are honored to have been voted the 2018 Best Bookstore in the Finger Lakes! Thank you so much for your support and patronage!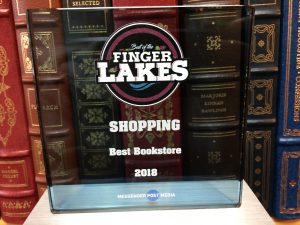 Save
Save
Save
Save
Save
Save
Save
Save
Save
Save
Save
Save
Save
Save
Save
Save
Save
Save
Save
Save
Save
Save
Save