Love wine? Love to color? Then this is the event for you!
On Thursday, August 11th, at 6pm, The Dog Eared Book is teaming up with Thorpe Vineyard for an evening of relaxation and fun!
This event will be strictly limited to 15 people and you must purchase your tickets in advance*.  Tickets are $15 per person and include 5 wine tastings**, one portable coloring book of your choice, munchies, coloring supplies, and fun!  Bring your best friend(s) and plan to spend some time relaxing, sipping wine, and coloring!
Thorpe Vineyard will have bottles of wine available for purchase if you fall in love with a particular variety!

To purchase your ticket online on our secure site click here or call The Dog Eared Book at 315-502-0181
Want to know about Thorpe Vineyard? Check out their website!
*The Dog Eared Book and/or Thorpe Vineyard reserve the right the cancel this event. If this event is canceled all tickets will be immediately and fully refunded.
**Each tasting is about 1 oz of wine.  If you sample all 5 wines, that will be the equivalent of about 1 full glass of wine
This is a 21+ event! You ID will be checked at the door and we will not admit anyone into the store under 21!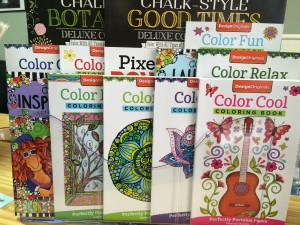 Save
Save
Save
Save
Save
Save
Save
Save
Save
Save